tonight i have to go to Delco, & schedule classes.
after that, i gotta finish packing. . .cause thats right, im going to North Carolina with Miss Melanie Fox!!!<3 yay!
im soooo excited for that. . .the only downside, is that im gonna miss my baby soooooooo much!!! -_-
but when i come back, ill be able to see him, and then we can go to krissy's! and have our JOHNNY DEPP MOOVAY FEST! wa-hoooooooo!
in other news, i cut my hair last tuesday. . .i think it's too short, but everyone else seems to liek it? eh-ow-unno.
BEFORE: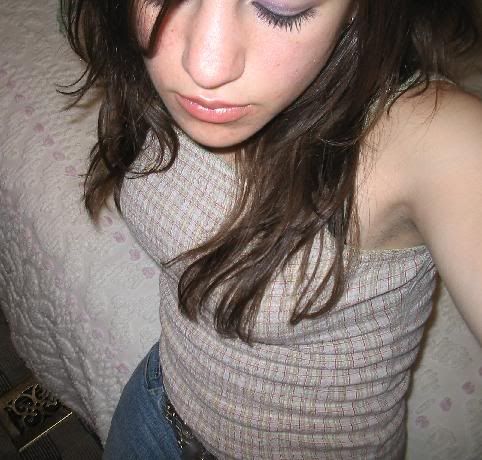 meh, so last year on this date, i was actually a very depressed person. . .i was in delaware with no friends. . . .and today juss happens to be 13 years since my mom passed away.......... :' (
im not gonna write a long chokey passage like last year. . .but its good to remember a person. so i'm doing that now.
since i leave tomorrow, i'm juss gonna say this today:
Happy 5 Months Ryan<3
I LOVE YOU!


2-26-05